Description
Control parameters directly from editor or assign them to V-Uno physical controls
It's possible to connect up to 2 external footswitches and 1 expression pedal, and they are fully assignable too.
You can also input control voltages from an external source to control parameters.
All the functions can be saved to V-Uno which will recall the uploaded effect with your custom settings at power on.
V-Uno can be powered either from USB and standard 9v DC PSU (center negative).
V-Uno input and output are both stereo (but not all the effects will have stereo configurations).
3 LEDs allows to check the status of the pedal. The red LED is a simple bypass indicator. The orange LED is usually configured to check the status of SW footswitch while the blue LED is effect dependant, it can show the rate of LFO for a modulation effect or light up when a threshold is reached within a dynamic processor.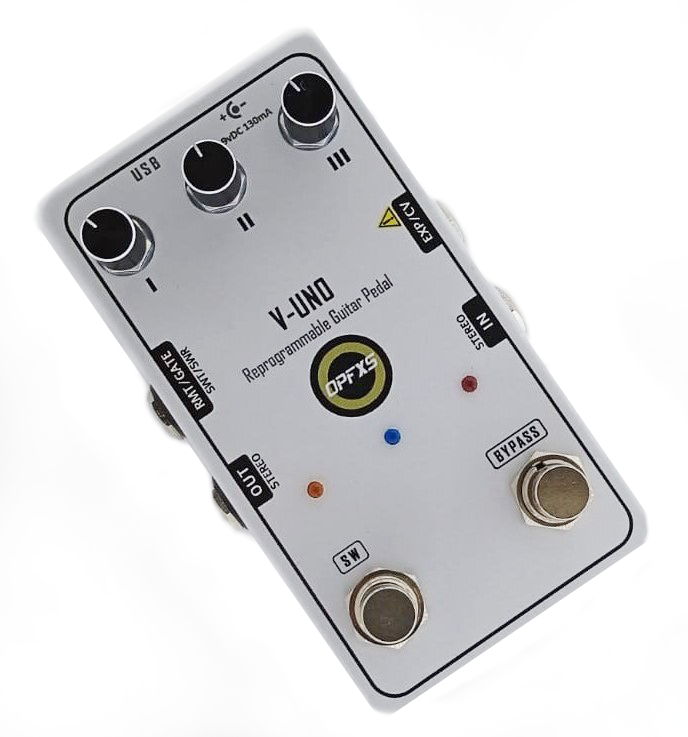 Different graphics but same features!